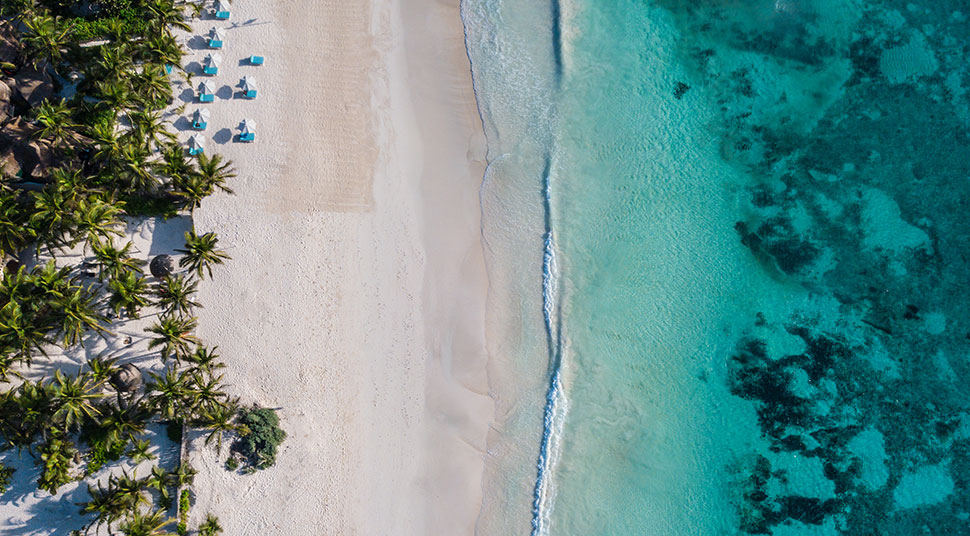 What Is The Best Time Of Year To Visit Tulum?
With a stunning beach, Mayan ruins, and the natural splendor of the Sian Ka'an Biosphere Reserve a stone's throw away, Tulum is a more secluded, less developed alternative to Cancun on Mexico's Riviera Maya. With its many yoga options and peaceful jungle and beach retreats, this coastal paradise attracts eco-travelers in search of relaxation and spirituality throughout the year.
But when's the best time for YOUR visit to Tulum?
High season in Tulum – The Riviera Maya, which encompasses the northern stretch of Caribbean coast along Mexico's Yucatan Peninsula, including Tulum, sees the bulk of its visitors from November to April. Aim for the earlier high-season months when planning a trip to Tulum, because it gets particularly crowded January through March.
Good weather, great prices – The shoulder months of May, July and August are some of the best times of the year to explore Tulum if saving a few dollars and having more space for your beach towel are dealbreakers. Local hotel rates and airfare to the Riviera Maya tend to be lowest during these less-crowded months.
Staying out of the storm – The Riviera Maya experiences its rainiest weather during the months of June, September, and October, which make up the low season. Another downside to visiting during the low season is that many restaurants, shops, and hotels along the Riviera Maya close for several weeks in September and October.
When you stay at any hotel managed by the Ahau Collection, you're promised a relaxing and entertaining stay all year long. Tulum, Mexico is THE destination for eco-travelers, jet setters, and world wanderers. A place to see, taste, and feel the laid-back Tulum experience, the Ahau Collection provides all the services and amenities a modern traveler may desire on a trip to Tulum.