Creating meaningful connections
Unparalleled moments, gathered on the white sandy beaches, beneath the endless skies, listening to the "Song of the Sea" we offer a wide variety of Wellness and Cultural experiences. Explore your inner self at our Hotels.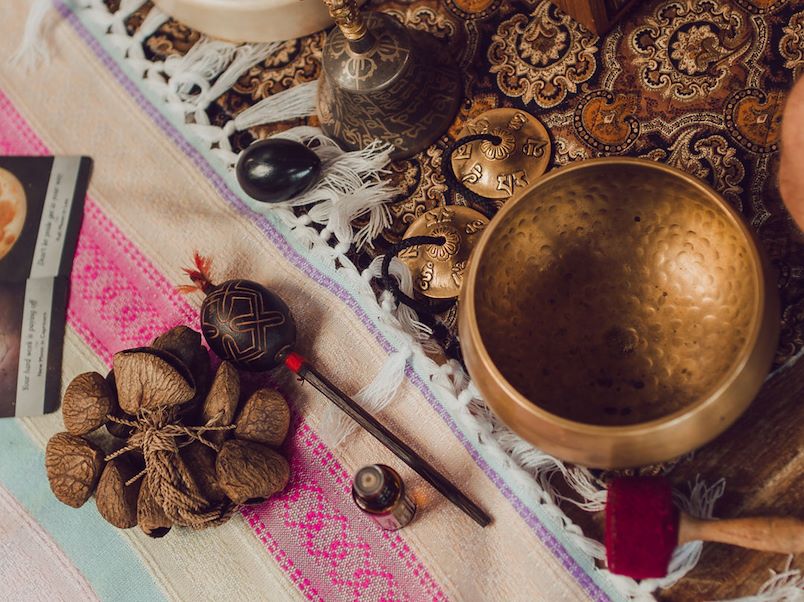 Sound Healing
________
Vibrational therapy for the mind body and spirit, Where prayers and Mantras from different ancient civilizations and indigenous cultures are woven together with african harps, tibetan bowls, Drums, flutes, ukuleles, guitars, Copal, feathers, palo santo, Reiki, crystals. Aromatherapy to Promote well being. introspection and harmony.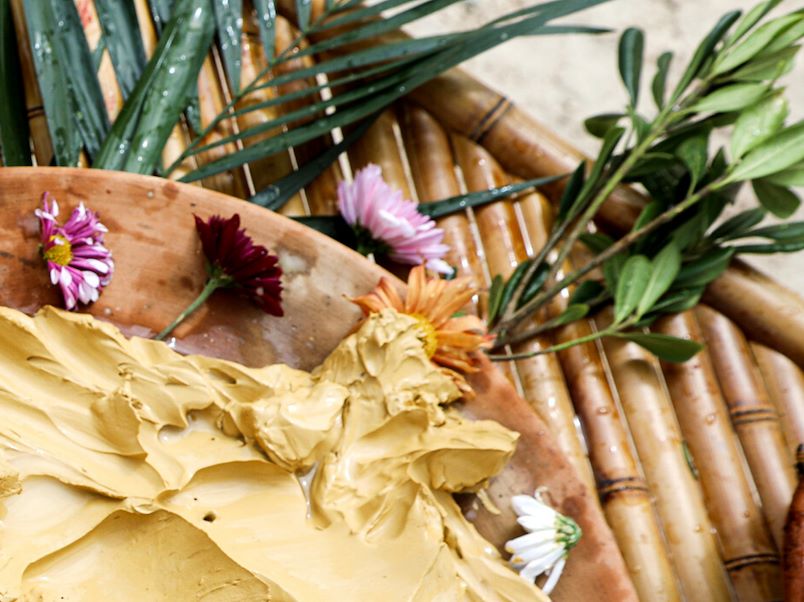 Mayan Clay & Body Paint ritual workshop
________
Join us for a magical afternoon workshop/ritual of creativity and Wellness using Mayan Clay and Body Painting (natural colors)
Lela Perez will guide you in applying the Mayan Clay and then paint your body with natural colors as our Ancestors were you used to do for their ceremonies.
At the end of the workshop let the ocean wash any negativity that Mayan Clay has absorbed from your body.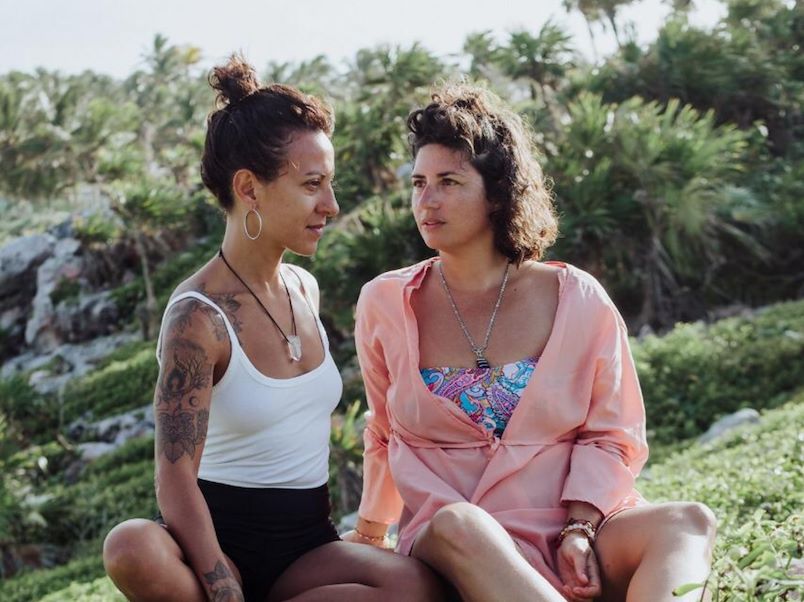 Yoga & Rappe Ceremony
________
Connect with the here and now as we root into the present moment through a beautiful yoga
session accompanied by a powerful ceremony of Rappé tobacco.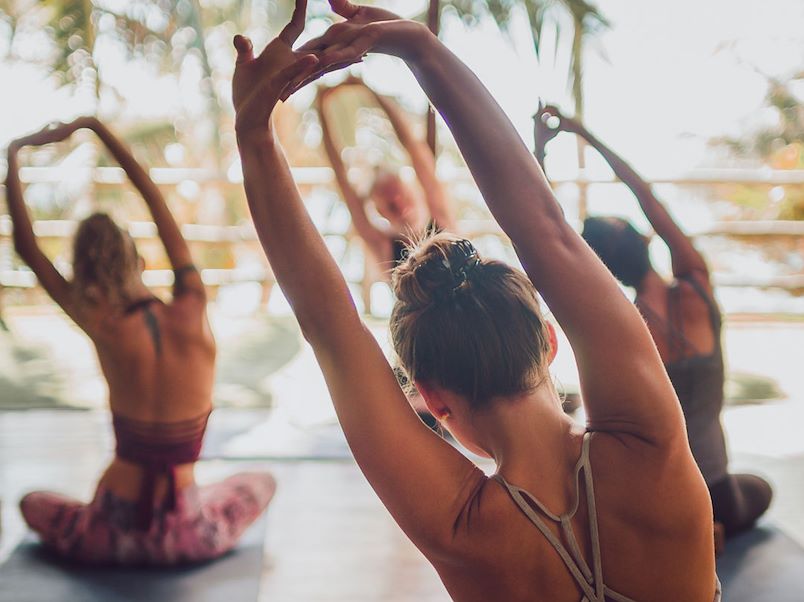 Mind Body Vinyasa
________
Deeping the connection between our mind and body. During this practice you will learn how to listen to your breath and your movements to explore and learn your body. The better you know your own better the better you can heal yourself.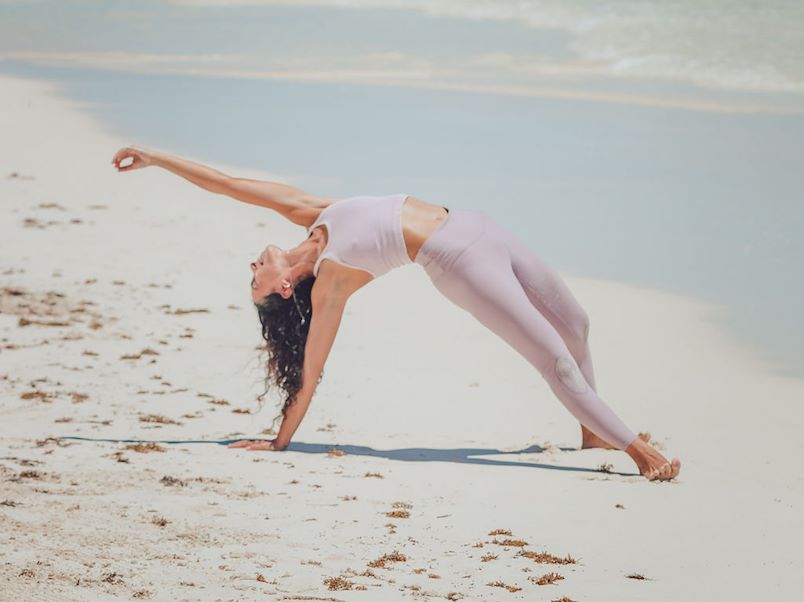 Alignment Flow
________
Aligned Flow is an inclusive, strong, playful teaching style with so much attention to alignment.
Get ready to sweat. breathe, laugh and have fun!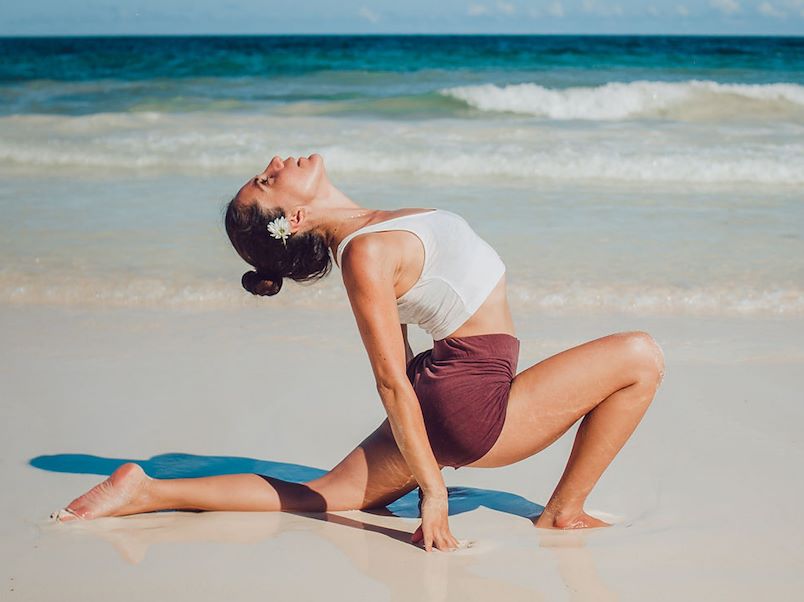 Healing Flow
________
A body, mind & heart ritual to explore your own essence and truth. Conscious breath, aligned flow movements, and deep relaxation to reborn into your natural state of calmness and love.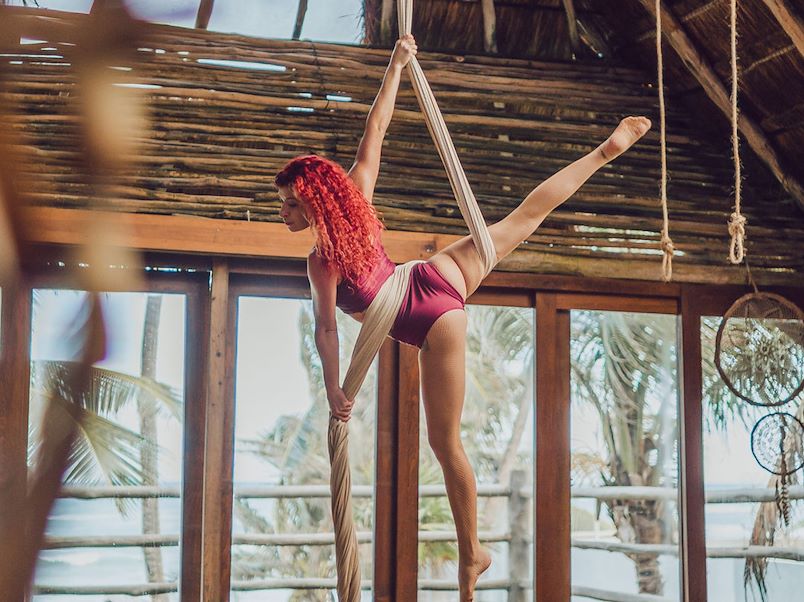 Aerial Skills
________
This all-levels adult aerial class is the perfect challenge for both your body and your brain.
Classes begin with flexibility and circus conditioning that will establish a deeper awareness of your body on both the ground and in the air. We will use these skills to explore poses and sequences in the silks that will increase not only your strength, but your confidence and joy in movement!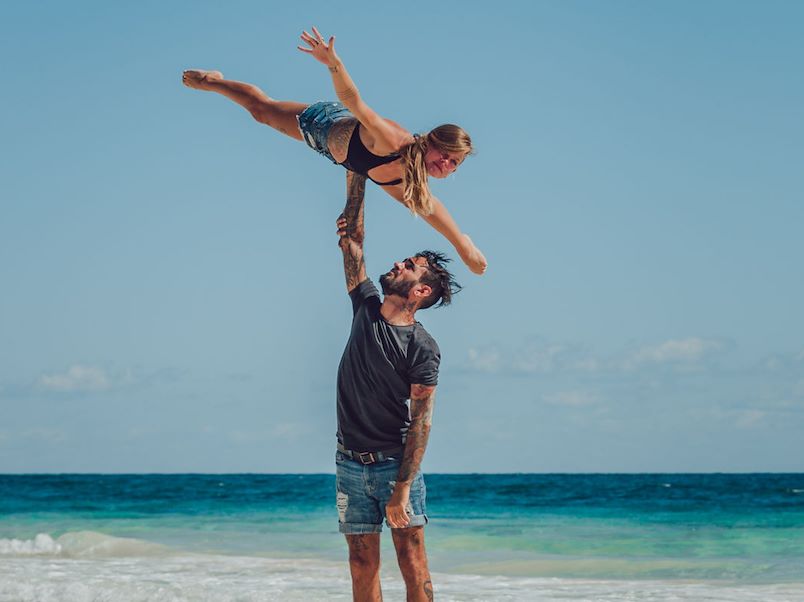 Acroyoga
________
Acrobatics + Yoga. Find yourself empowered as you do things you didn't expect you could while empowering others to push their limits too. Each class, we will offer precise techniques, skills, and spotting practice as well as different variations suitable for all levels of experience, even beginners! No partner is necessary to join in this shared experience of empowerment. Come, rise, and lift others!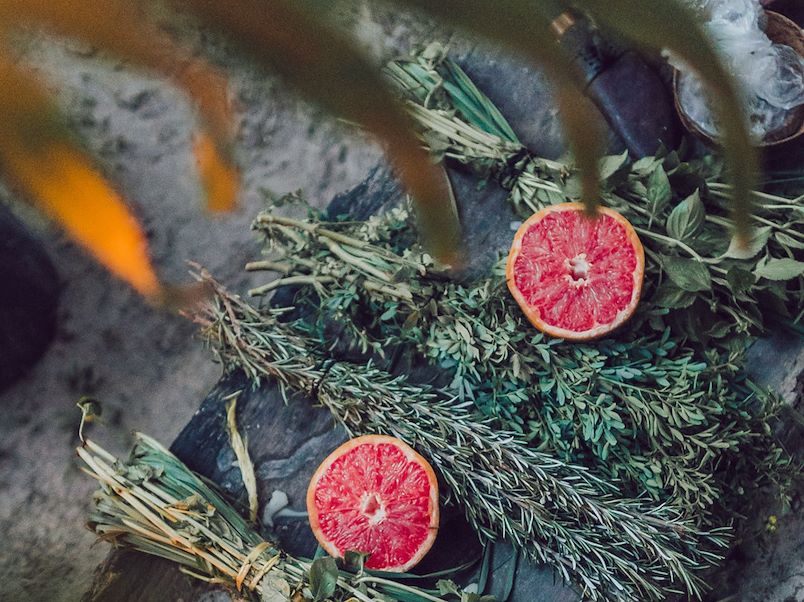 Sacred Temazcal
________
Practice the powerful healing ritual using hot volcanic rocks infused with Tulum''s healing waters to create a steam and sweat bath. Temazcal uses sacred sounds in a traditional ceremony to cleanse your spirit.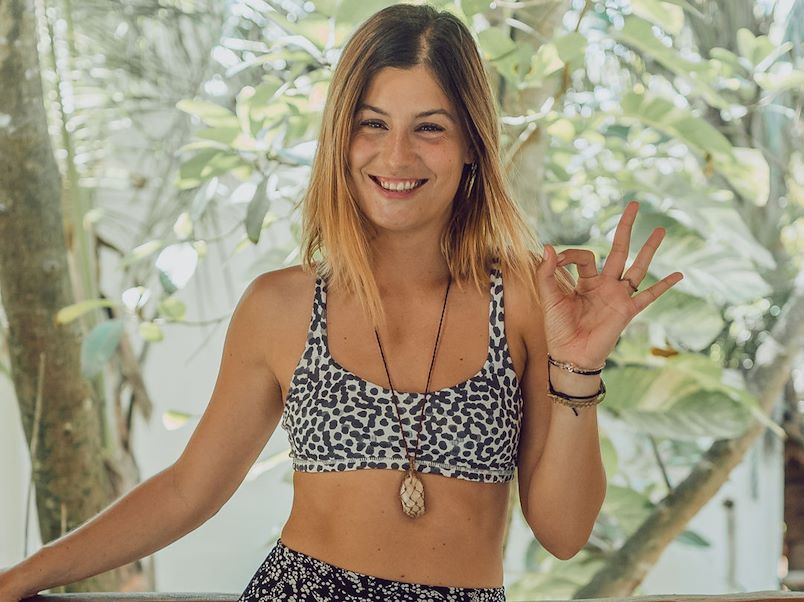 Therapeutic Yoga
________
Therapeutic flow- we will open up the body , releasing tensions while strengthening it mindfully. We will move with the breath and intention, enhancing focus and releasing anxiety.
The class will end in a short guided relaxation, to integrate the benefits of the practice and ease you back into your day
Balance Board Yoga
________
In this class we use a yoga cushion underneath a balance board to hypersensitize the body to movement. Every tiny shift in your posture or weight, will cause a response in the board beneath you. A push and pull, yin and yang of energy. We journey through a variety of positions focusing on poses used in nearly all styles of yoga, to allow you to tune into your body and balance in these poses. Heavy on a hand in cat-cow? Standing on your heels more than toes? Right side dominant? This class will let you know!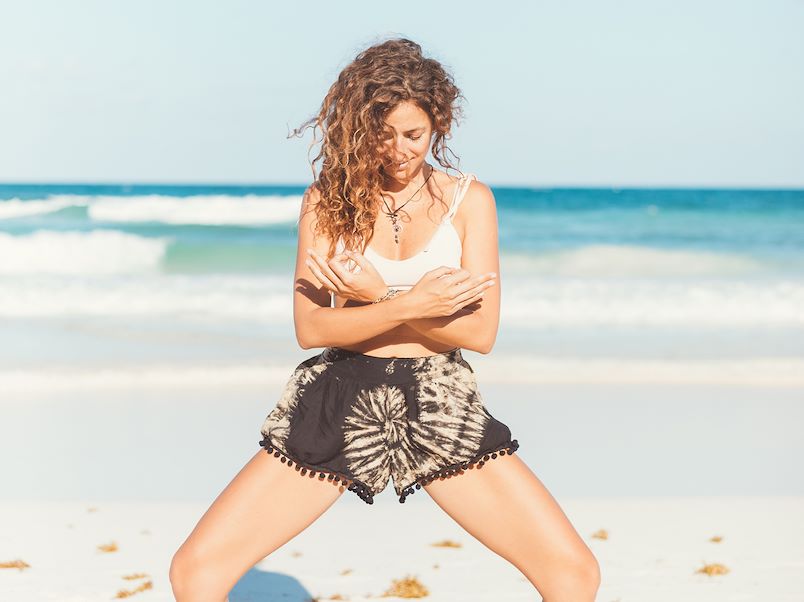 Glorious Flow
________
A heart focused practice, using asanas, pranayama, meditation and soulful words as our guides to tune into the subtle sensations of the body, exploring blockages and tensions to be released… Clearing the mind to open the perspective and see how truly magnificent you are!
Live a full experience when you stay with us, now you can reserve our signature experiences
when you book your next stay with us.
Explore your inner self at Ahau Collection Hotels
From the inner to the outer space, Ahau Collection has a variety of experiences that will make your soul vibrate in synchrony with the present. Immerse yourself into a unique setting while you create meaningful connections.when you book your next stay with us.