A Luxury Beachfront Retreat & Vacation Rental In Tulum
Located in the heart of Tulum's iconic restaurant and nightclub strip, Aldea Canzul is an exclusive enclave of three beautifully designed villas. Equipped with amenities to enhance guests' ability to relax and recharge in paradise—hello, private dinners!
Aldea Canzul offers the best of both worlds. Whether wanting to retreat in nature or dance the night away, Aldea Canzul is designed for privacy within a quick walk's reach to the very best daytime and nighttime destinations in the area. Steps away from your own white powdered, sandy beach and Tulum's crystalline waters, Aldea Canzul equally tailors to groups of both friends or families. Coined by a memorable distinct aesthetic, Aldea Canzul celebrates Mexican architecture, craftsmanship, and design through unique, modern interiors that delight the senses.
Celebrate on, in Tulum's most iconic villa complex.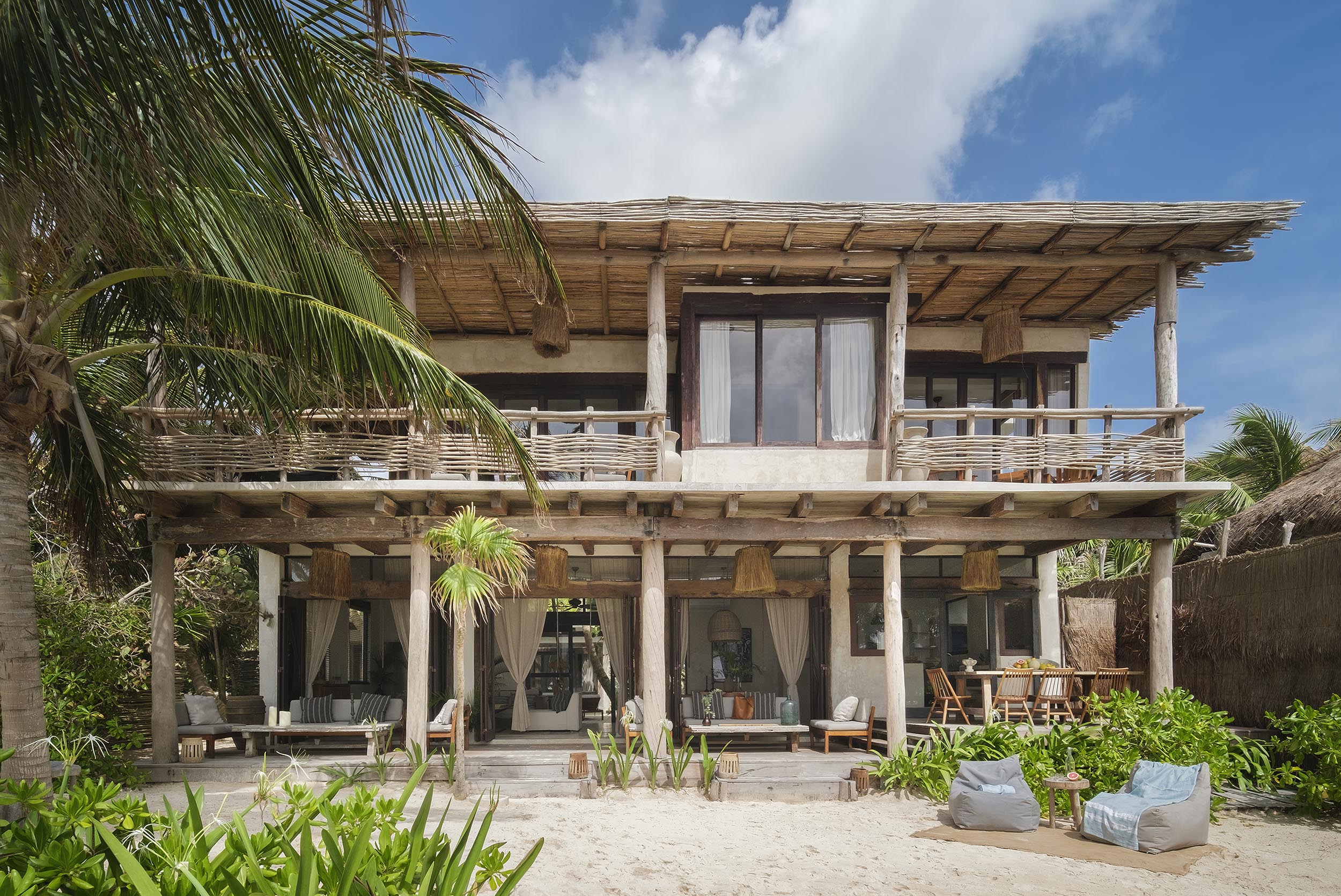 CASA CHUKUM 4 BEDROOMS
________
Casa Chukum is Aldea Canzul's iconic beachfront villa and the heart of the property. Designed for leisurely dinners and afternoons well spent gathering with friends and family by the Caribbean Sea, Aldea Canzul is exemplary in its attention to detail—each cozy corner is designed to make you feel at home. Accommodating up to eleven guests, Casa Chukum includes four spacious suites, each with their own private bathrooms; spacious interior and exteriors common areas; a fully-equipped kitchen and dinning room, perfect for dinner parties; and private terraces to watch the sun set and rise above the jungle's canopy. The adjacent guest house features a pool, bar, and central patio. 
SIZE: 362m2/ 3900 sqft
SUITES: 4
GUEST HOUSE: 1
BATHROOMS: 4
GUEST BATHROOM: 1
ACCOMODATED: 11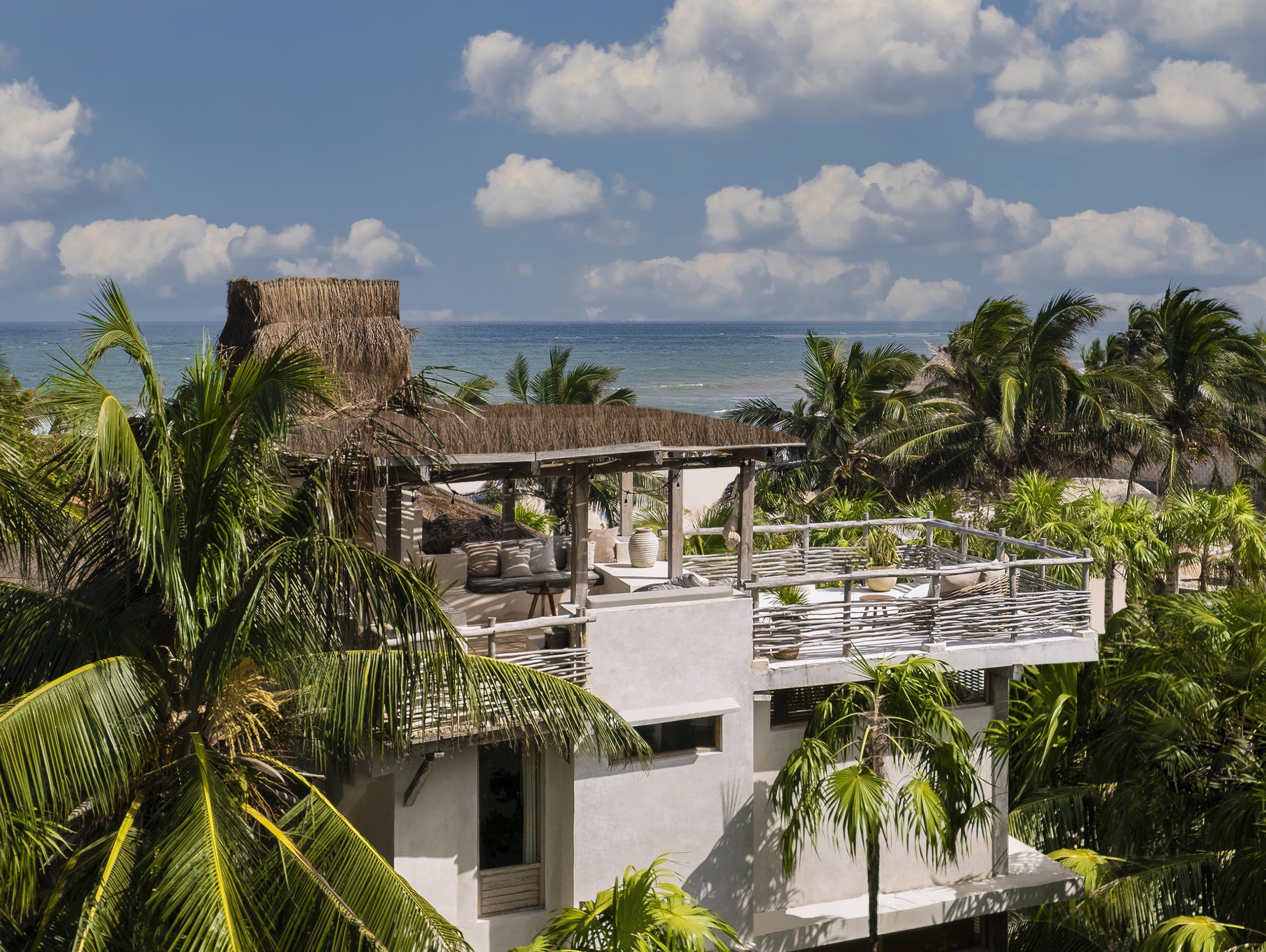 CASA CHAKTE 3 BEDROOMS
________
Tucked within the properties lush tropical gardens, Casa Chakté is private and eclectic in its design. The villa's interior height in common spaces make it both cozy and spacious, an ideal getaway for a family or small group of friends looking for a glam, bohemian experience. Accommodating up to six guests, Casa Chakté includes three spacious suites, with private bathrooms; a spacious living room; a fully-equipped kitchen and dining room; and an intimate private terrace with its own plunge pool.
SIZE: 202 m2/ 2180 sqft
SUITES: 3
BATHROOMS: 3
ACCOMODATED: 6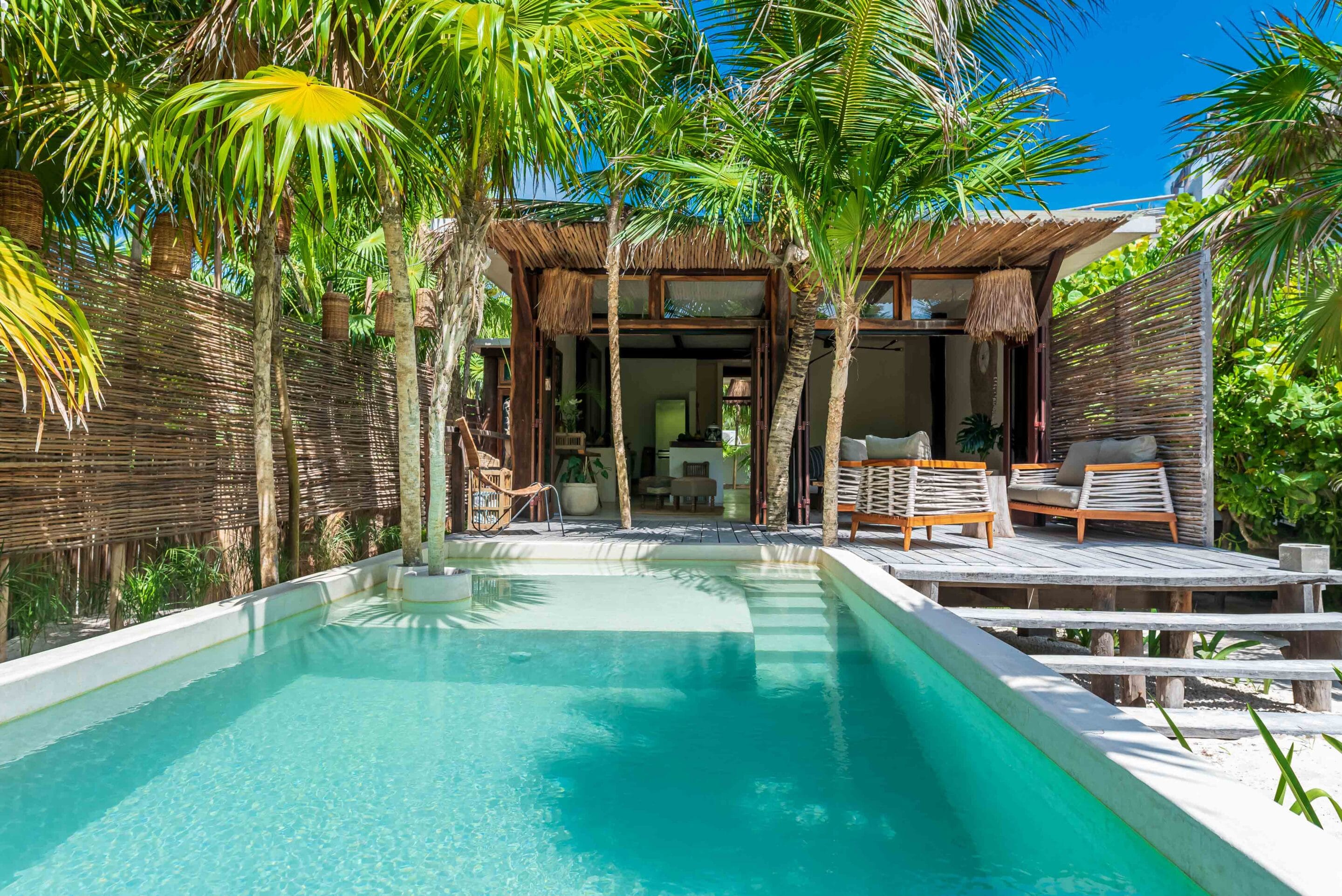 CASA CHECHÉN 2 BEDROOMS
________
Aldea Canzul's most private of its villas, offers modern interiors and authentic Mexican decor. Accommodating up to four guests, Casa Chechén includes two beautifully designed suites, with private bathrooms; a spacious living room; a fully-equipped kitchen and dinning room; and an intimate private terrace with its own plunge pool. While staying at Casa Chechén you can indulge at Aldea Canzul's private beach, luxe concierge service, and all the exclusive amenities offered at the property. 
SIZE: 202 m2/ 2180 sqft
SUITES: 2
BATHROOMS: 2
GUEST BATHROOM: 1
ACCOMODATED: 4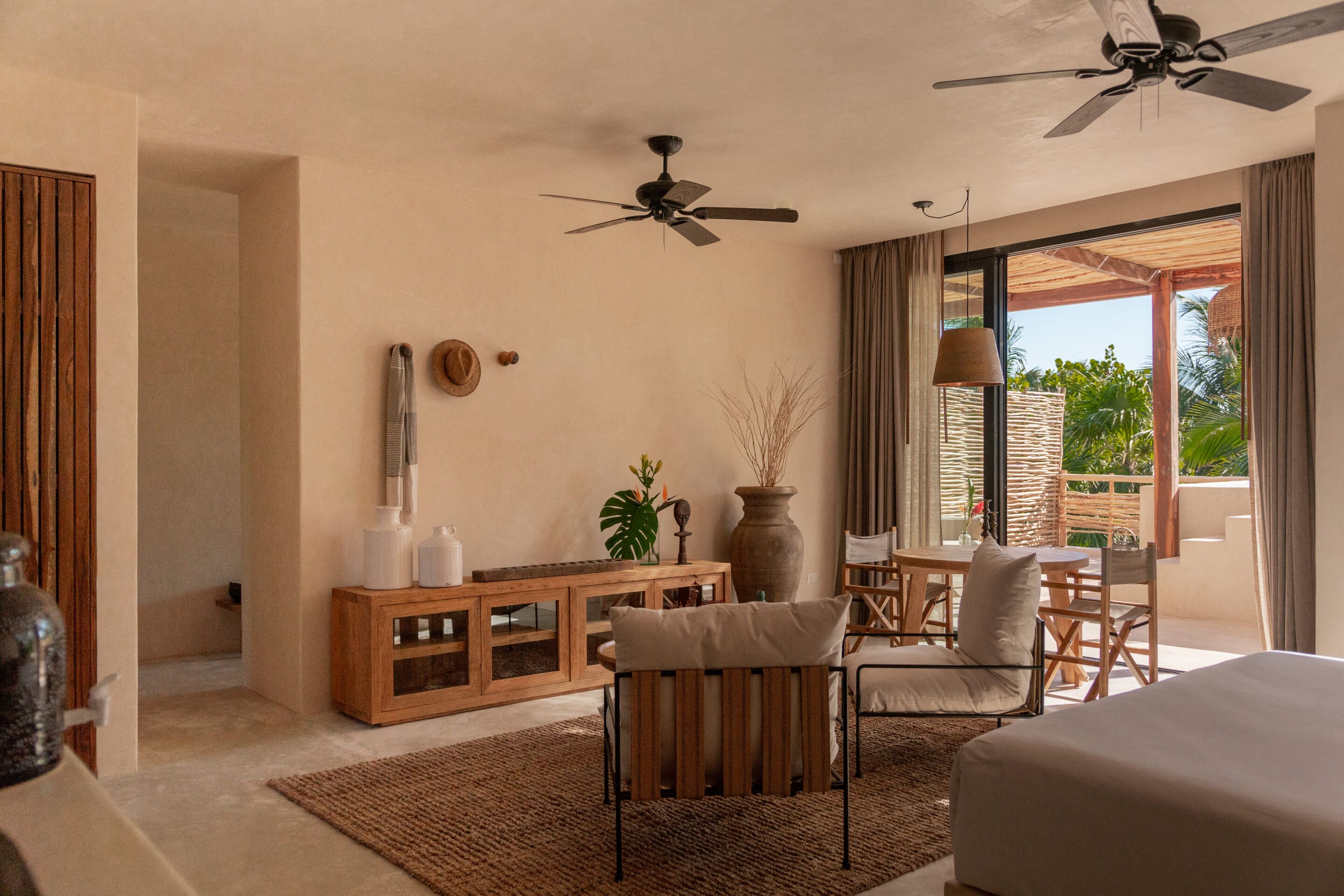 CHECHÉN SUITE
________
The most exciting addition to Aldea Canzul, Chechén Suite, is located just above Casa Chechén. With breathtaking views of both the beach and the jungle, guests can catch both  Tulum's charming sunrises and sunsets. This spacious suite accommodates two people, has its own terrace and plunge pool, en-suite wet bar, kitchenette, open living room and dining table. The bathroom has double sinks, open shower and a chukum bath tub with jungle views. This suite includes a king size bed, reading daybed, air conditioning, bluetooth speakers and wide-screen WiFi connected television upon request. 
Chechén Suite is available for booking with Casa Chechén, making it an ideal option for families or friends traveling together who'd like to share living spaces with the neighboring villa downstairs.
SIZE: 55 m2/ 592 sqft
SUITES: 1
BATHROOMS: 1
ACCOMODATED: 2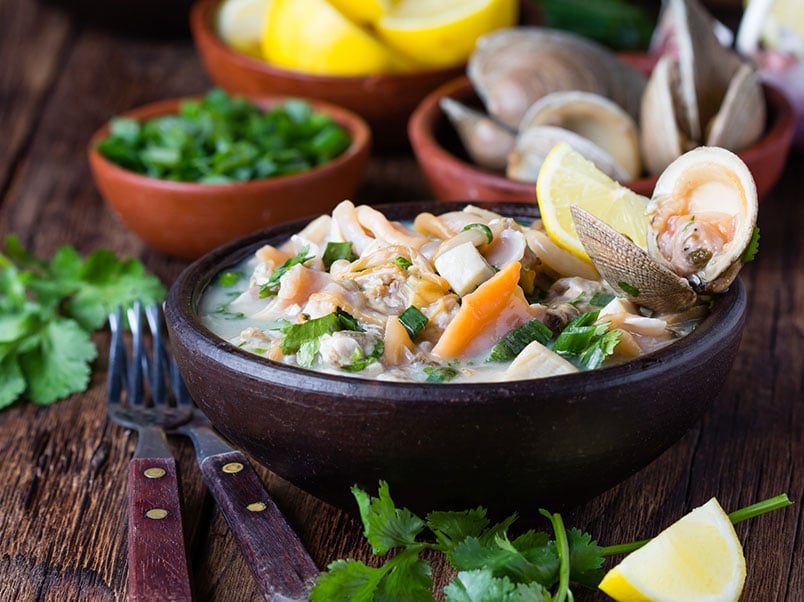 Personal Chef At Aldea Canzul – Tulum
ALDEA CANZUL – TULUM
Indulge in gourmet artisanal food and Mexican specialties with private dining experience designed by Chef Juan Quintero. Chef Quintero treats you with bespoke meals where everything from breakfast and entrees to decadent desserts is tailored to your taste and is served in the privacy of your beach house or terrace.
Hours : – On request
Phone : + 52-984-2106689
ACTIVITIES
_____
Endless Possibilities on Land and Sea
PACKAGES
_____
Stay longer at ALdea Canzul
Book 6 nights or more and enjoy a 10% discount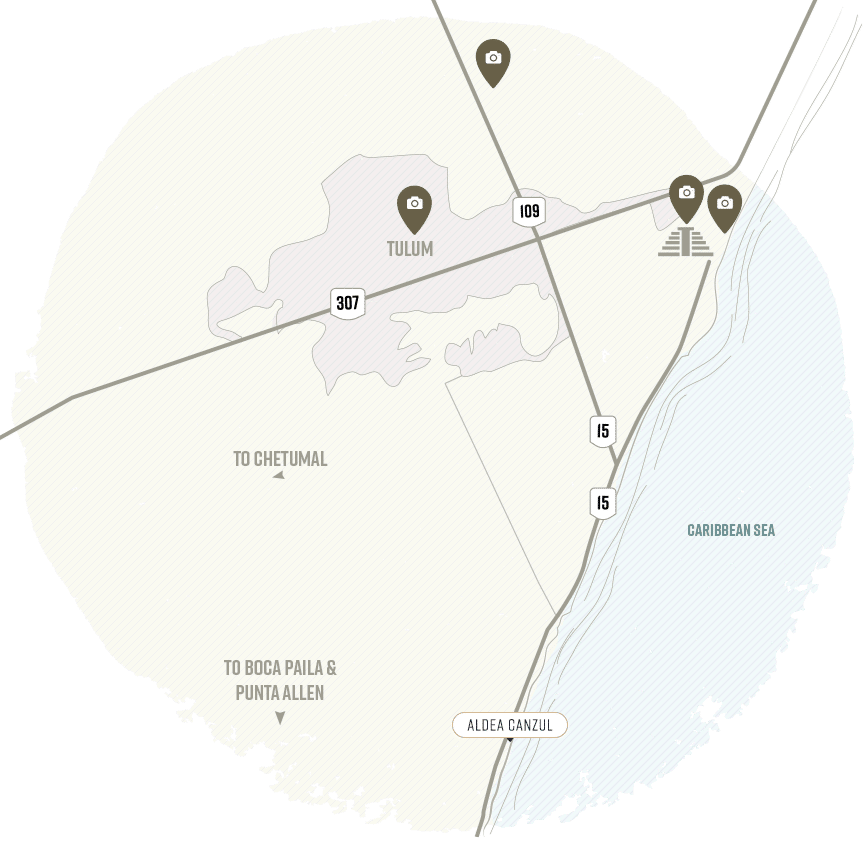 LOCATION
Tulum, A Port to Beauty
and Mindfulness
Located on the Southern tip of the Riviera Maya, Mexico's most stylish beach destination offers both privacy and a diversity of things to do.