Meet our Family of Hotels & Resorts in Tulum on Mexico's Caribbean Coast
However you vacation, the Ahau family of eco-friendly hotels and beach resorts has the perfect destination for you. With seven unique experiences throughout Tulum, including high-end hotels with conventional comforts and rustic beach cabanas featuring handmade furnishings and barefoot elegance, Ahau resorts invite you to explore Tulum off the beaten path. Choose from luxury hotels in the city center, secluded vacation rentals amid the jungle, and communally-inspired accommodations on the beach. All of our hotels offer exceptional comfort and conveniences, with complimentary inter-resort shuttle service so you can experience the eclectic dining destinations and fully equipped Caribbean Sea beach clubs at each of our properties.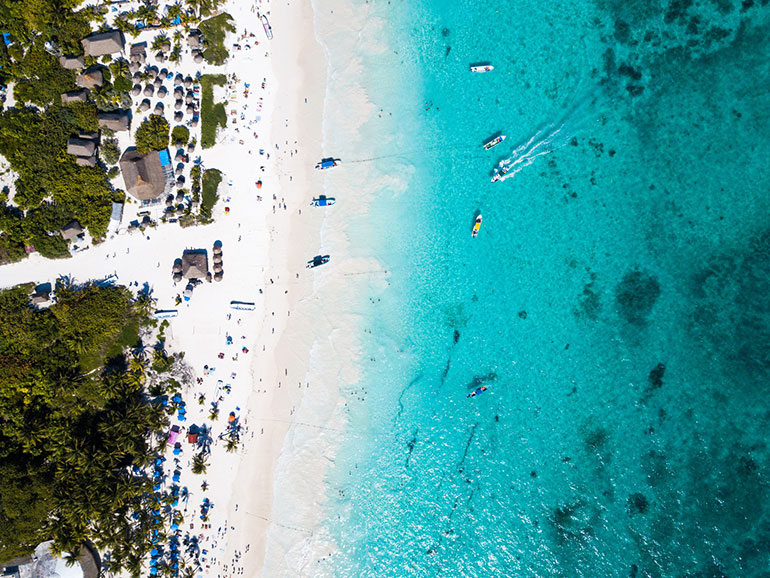 Are Ahau Hotels Pet-Friendly?
Dogs are welcome and enjoy free stays at the following hotels: Ahau Tulum, Aldea Canzul Tulum, Casa Ganesh Tulum, Alaya Tulum, and Kanan Tulum.
How Far Is Downtown Tulum From Ahau Collection Hotels?
For hotels located in the beach area, the town of Tulum is a 15-20 minute drive away, depending on the traffic.
Can I Visit Other Ahau Hotels And Use Their Facilities?
Absolutely! As a registered guest of any Ahau Collection hotel or resort, you are able to access all facilities at our sister hotels, including beach clubs.
How Can I Book A Group Reservation?
Contact the reservation department to arrange group stays and to learn more about group retreat activities and meal plans.
Where Can I Eat In Tulum?
As a guest of any Ahau Collection hotel, you'll have access to all our dynamic restaurants and bars, including authentic Mexican cuisine, fresh sushi, vegan options, and smoothie bars