Dear Friends & Family,
We look forward to welcoming you on your upcoming stay with us.
As you know, we here at Ahau Collection take your safety and wellbeing as the highest priority. With this in mind, in order to comply with the new US Government guidelines regarding travel to the United States and all international travel guidelines, we are pleased to announce a new service for our guests at all our hotels.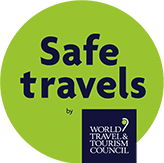 Beginning Saturday January 23rd guests staying at Alaya, Kanan, Ahau, Casa Ganesh & Aldea Canzul will be able to book a US Travel Approved COVID Antigen Test as well as a PCR Test valid for all other international travel to take place at Ahau Hotel daily from 9am thru 11:30am. Please contact the front desk to schedule your test.
Guest of Villa Pescadores will also be able to schedule tests at Villa Pescadores with an additional charge. Please contact the front desk to schedule your appointment.
You can make your booking directly at check-in through the front desk, or within 24 hours of departure at a cost of $55 US per person for the Antigen test & $150 for the PCR test. We can also offer in-room testing at your convenience. Please give yourselves 20 minutes for each test.
The procedure will be conducted by professional medical staff in a clinical setting and you will get your Antigen result back within 15 minutes and PCR test back in 24hrs & be provided with a Certified official travel approved document provided you test Negative.
We hope this new service helps alleviate any travel fears you may have and reassures you that we here at Ahau Collection always have the safety of you and our staff as our top priority, if we can be of any further service to you regarding this matter please don't hesitate to contact us.
Best Wishes & Safe Travels,
Ahau Collection Management
Everything You Need To Know About Staying With Us.
At Ahau Collection we appreciate that travelling is now a balance of maintaining physical health but also the emotional need to escape. Our collection of hotels is a bespoke mix of spread out stand-alone (barefoot in the sand) luxury bungalows & villas and rooms with open-air and ventilated common areas offering the perfect escape in which to "lose" yourself.
At All Ahau Collection hotels our primary concern is always hygiene, sanitation and safety. Cleanliness of our guest rooms and common areas has always been of key importance to us in which Housekeeping plays a vital role. As we welcome you back into our family our goal is to make you feel secure at all times. We believe these protocols never vary and have been enhanced in line with local and federal government guidelines. We are using cleaning products formulated specifically for disinfecting COVID-19. This we do to ensure not only the safety of our guests but also of our staff, a healthy and happy household creates a happy family:
Guest Rooms
Hotels use cleaning and disinfecting protocols to clean rooms after guest depart and before the next guest arrives, with particular attention to all high-touch items such as switches, controls, handles, doorknobs and taps.
Hand sanitizer is available in all guest rooms as a necessary amenity.
Regular cleaning of air filters and air conditioning systems.
Upon the arrival, the guests' temperature will be measured with a digital non-contact thermometer.
Guest luggage is sanitized on arrival.
We want to ensure your experience remains the best it can be. Guests may communicate with the Front Desk and make their requests from the comfort of their mobile phone via text message or WhatsApp to minimize personal contact.  
Common Areas
We believe it is essential to minimize the risk of high contact areas and therefore we are confident these are the best practices to keep you safe and secure:
Hand sanitizing stations are available at hotel entrances, front desks and throughout the hotel areas.
Surfaces, common areas and shared use objects are being cleaned and disinfected continuously.
High touch points e.g. door handles, light switches, tabletops, chairs, surfaces in general cleaned continuously.
Social distancing guidance in public areas across hotel properties.
Restaurants
We want you to enjoy our food and beverage outlets as either an outside guest or just be a part of our experience as a hotel guest, in order for that to happen we wish you to know the following protocols are in place.
All restaurants, bars and kitchens are continuously cleaned and sanitized, including all points of contact from menus, tables, chairs, cutlery and glassware.
We offer our menus on QR codes.
Our Kitchen staff want you to feel comfortable and we have reinforced what was already in addition to department protocols, all personal health procedures, these include facemasks, gloves and hair caps enforced on a daily basis our goal is to make you feel safe and secure always.
We have understood the need to reduce our Restaurant and beach access, we ask you to be a part of this, if you are not a hotel guest please respect the fact that we require you to act responsibly, maintain safe distancing and practice responsible PPE guidelines.
Implementation of enhanced food safety and hygiene protocols for restaurants, room service.
All the food and products we receive undergo a disinfection process before entering the hotel.  
Staff
Our staff are a part of your family while you stay with us. We're ensuring that our staff members stay healthy both at the hotels as at home with:
Provision of surgical masks and hand sanitizer to all associates.
Continuous training and certification process for hygiene and cleanliness.
Temperature checks for all staff upon arrival and departure of hotel.
Staff transport is sanitized at start and end of each trip. Hand sanitizer and face masks used on each trip. Shoes disinfected before entering.
Continuous briefing of all staff on enhanced personal hygiene: regular hand washing and no touching face.
Monitoring continuously their wellbeing.
Staying in touch, they are our most important asset and critical to ensuring your safety and hygiene during your stay with us. They have a direct line to us, and we are always available to them.
Sincerely,
Ahau Collection Family.