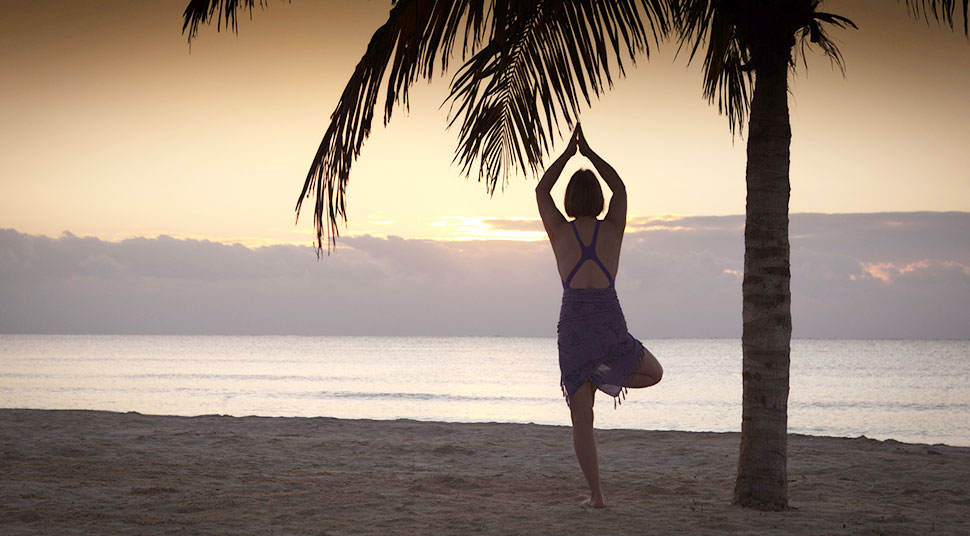 How To Practice Mindfulness During Your Vacation
Mexico is well known for its varied and wonderful beaches. While many of the well-known coastal cities such as Cancun, Cabo, and Puerto Vallarta offer luxury beach vacations Mexico also boasts miles of virgin coast with small boutique properties, adventure activities and quiet stretches of sand such as Tulum. Though planning a holiday in paradise could be stressful, our simple vacation tips can help you relax and focus on your mental wellbeing. Here's how you can be mindful while you're traveling.
Create unstructured time – Usually on a vacation, or if it's a "staycation", we have a long list of things we want to do, and things we want to see. Practice dropping the "To Do" list at times and just notice your surroundings. See how this not only enhances your vacation but also sometimes brings the vacation home.
Be open to experiences – Meeting new people can be a little nerve-wracking. Allow yourself to welcome other people you may encounter while you're out and about. Don't be afraid to make eye contact, share a smile and strike up a new conversation. If you stumble upon a park, a restaurant or a cultural attraction that looks interesting, explore it without hesitation, even if they're not in a guidebook.
Log off from your devices – Switch your phone and laptop off. Be more present on your holiday and resist the urge to share your trip on social media. A few pictures here & there may not hurt, but experiencing these little joys first-hand trumps a 15-second-long Instagram story. Put your phone on airplane mode and be one with your surroundings.
Take time to meditate – With crystal clear beaches in Mexico, it's impossible to not appreciate the beauty of the calming waves. Utilize this wondrous escape as a place to check-in with yourself. There are many ways you can take a break between sight-seeing. Some travelers find that the daily act of writing in a mindful travel journal helps them tune into their surroundings in a more meaningful way.
When you plan your next mindful Mexico vacation, opt for Tulum as your ultimate getaway as the city's calming disposition will rejuvenate your soul and leave you completely relaxed. Book your stay at the Ahau Collection, a family of eco-friendly and environmentally conscious hotels, where we provide authentic experiences and wellness programming including meditation and yoga in Mexico's trendiest and most enchanting destination.