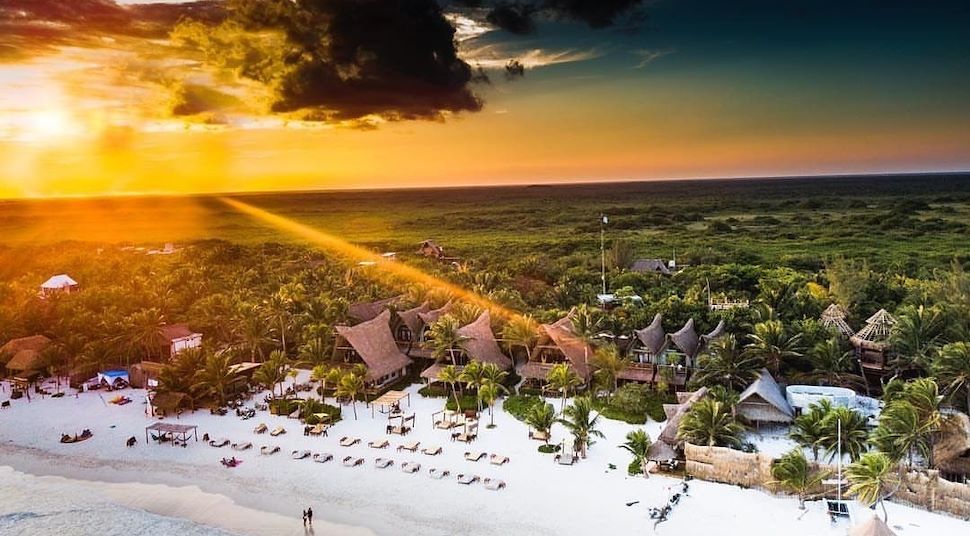 Dear Traveler, 
The Sargasso seaweed blooms are a cyclical naturally occurring phenomenon that has been around for 100's of years in the Eastern Caribbean, Gulf of Mexican & South Eastern Seaboard of the US. It is hard to predict its volume on the beaches due to the influence of wind/tides and storms, some days it is light some days heavier, some days non existent. When it happens, our Hotels have dedicated teams that go out daily to clean what they can.
For more information you an also contact the front desk or you can see current levels on these independent radar tracking sites http://seas-forecast.com/ or https://optics.marine.usf.edu/projects/saws.html.
Ahau Collection has several optional activities/ experiences such as the Cacao Ceremony, Mayan Clay, Sound healing, Spa treatments, Pairing Dinners, Sunset nests, DJ on weekends, mezcal tastings, and much more. The front desk can also help you with Day Trips to cenotes and local cultural sites and other experiences.
Please contact us if you require further information.
[email protected] 
Sincerely, 
Ahau Collection Family.