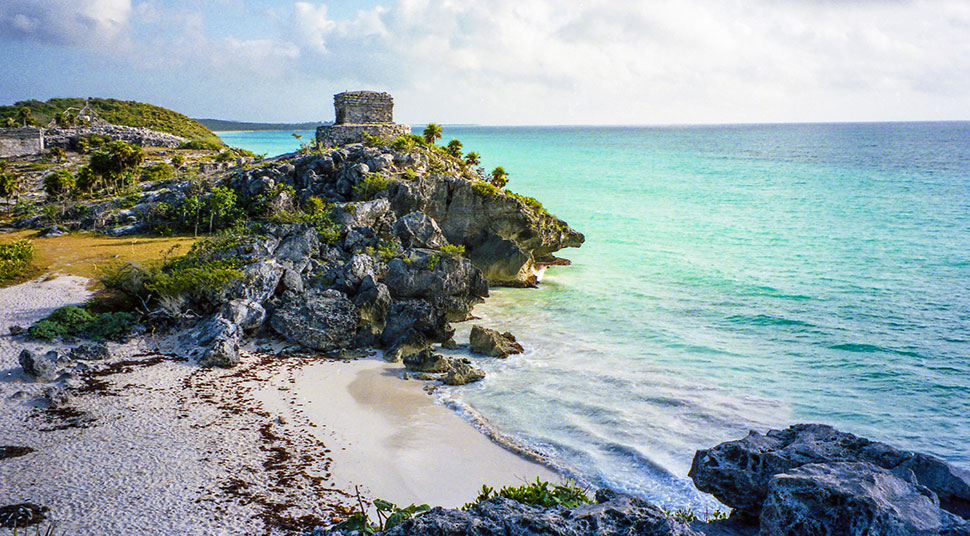 Discover A Destination Full Of Charm
So, what about sargassum?
You might be considering Tulum as your next vacation destination or maybe your trip is already shortly approaching and you are wondering what about the sargassum. That is why we would like to tell you more about recent events that are happening in this paradisiac destination.
You may have heard that in some areas of the Yucatan Peninsula and Quintana Roo coastlines, there is a type of tropical seaweed called sargassum which has arrived. It is usually found to the north of Florida (in the Sargasso Sea). However, at certain times of the year, it approaches our beaches due to the changes that occur in the circular currents of the Sargasso Sea. As well as the sea temperatures have increased and so has the nutrients in the water in certain areas of the United States and Central/South America, which both are affecting areas of the Atlantic and the Caribbean.
The beaches are on many days completely clear of sargassum. However, the predictability during the coming months are not a science. One day there could be none, but the next day can have a lot and then it can be clear again the day after. It really is quite unpredictable. For that matter, the government of Mexico, the Tulum community and even us at Ahau Collection are taking action for a quick solution to minimize the effects to you and on your holidays. Each of the Ahau Collection properties are fully staffed for clearing seaweed on the days that arrives.
We are aware that it could be uncomfortable to see our beautiful turquoise sea colored by sargassum and that not being able to enter or swim in it can be frustrating. However, rest assured that we are doing our very best to counteract this effect of nature by doing our part to deeply clean our beaches. We wake up daily at the break of dawn and clear off our beaches for our guests in each of our hotels.
To provide a different option, we will be happy to show you all of the beauty that the Riviera Maya hides behind its beaches. You will come to discover a destination full of charm, natural landscapes, history, culture, adventure, mysticism and spirituality. Whether you are looking to relax in the sun or venture out to discover the Mayan Riviera, we will gladly give you suggestions and organize tours designed to suit your needs.
You should also know that some of the hotels that are part of Ahau Collection have fresh swimming pools like Casa Chukum, Casa Chakté and Casa Chechén at Aldea Canzul – Tulum. Besides this, Aluna Hotel has a beautiful swimming pool surrounded by lush vegetation and Kanan Tulum pool on the beach front offers swim up bar.
Unlike other tourist sites, in Tulum we not only have the fortune to be located in front of one of the most amazing seas in the world, but we are also part of a very distinguished historical and cultural area. In addition to this, natural attractions and good food are abundant here. This is why today, we are one of the most popular destinations in the world.
Among the wonders that surround us, we offer different activities like visiting many amazing places such as Cobá, Ek Balam, Valladolid, the Sian Ka'an Reserve, beautiful crystaline cenotes, as well as diving, snorkeling, paddle board, among many other activities to see and do while you are here.
We really appreciate that you have chosen to stay with us. We will prepare everything for your arrival, meanwhile, if we can assist you with some preliminary preparations to make your stay more pleasant, do not hesitate to contact us. See you soon!
Greetings from Tulum,