Charming beach and dining experience steps away from the Mayan ruins. 
Welcome to Villa Pescadores, an eco-chic hotel and beach club near Tulum´s archeological zone. This oasis of serenity has always been known by the local fishermen for the abundance of fish and sea creatures. 
As you walk though the main alley under the shade of luscious palm trees, you feel the authentic atmosphere of a Mexican seaside village. The idyllic beach club with its sugar-white sand and turquoise waters, offers views of the Mayan ruins, making this spot one of the most instagrammable beaches. 
Villa Pescadores Hotel & Beach Club invites you to enjoy a sea-to-table dining with the best Caribbean views. The menu offers a wide variety of dishes with a Mexican touch, with fresh local fish being the main protagonist of our extensive menu.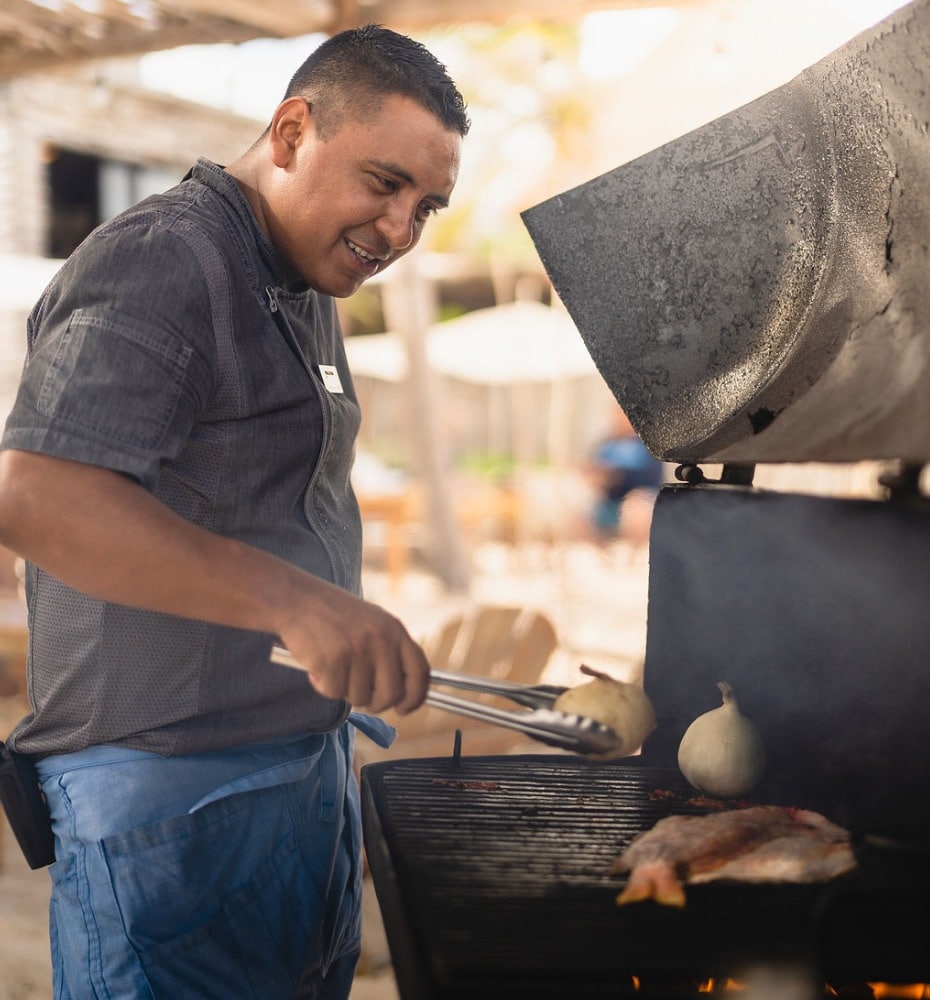 Beach Grill
Come and experience a nice afternoon at our beach club. Enjoy a delicious freshly made seafood, burgers and steaks by the ocean.
Saturdays & Sundays
12:00 pm to 5:00 pm
Being the ultimate "daycation", Villa Pescadores invites you to discover a variety of beach and water sports, to dance away at our weekend live music events or just to soak in the Caribbean sun while sipping on an ice-cold beer. 
Open-air oceanfront cinema, romantic dining under the stars, marine life exploration with your kids – we have something for everyone: couples, families or solo travelers. 
FAQ
Is Villa Pescadores Beach Club kids friendly?
Villa Pescadores is kid-friendly; its pristine beach is an amazing spot to enjoy the ocean with your children, build sand castles or get a glimpse of the sea creatures. Come and create your child's happiest memories with us!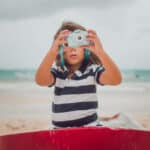 Is Villa Pescadores Beach Club pet friendly?
This hotel and beach club is located in a natural park. Being a protected area, it does not allow entry of furry friends in order to preserve local flora and fauna.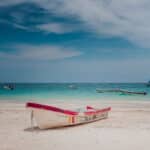 How can I reserve a day pass?
In order to book a day pass, please get in touch with our team by whatsapp following this link. Click Here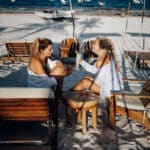 Do you have parking?
We offer parking for the beach club guests upon availability.